Theodore Roosevelt Lake Arizona
Theodor Roosevelt Lake Arizona, located in the Tonto National Forest of Arizona, is a breathtaking oasis in the desert. With its sparkling blue waters and scenic surroundings, it offers a perfect escape for outdoor enthusiasts, anglers, and nature lovers.
This man-made reservoir, created by the Theodore Roosevelt Dam, is the largest lake in Arizona and is surrounded by stunning red rock formations and towering mountains. Whether you're fishing for trophy-sized bass, kayaking along its peaceful coves, or simply enjoying a picnic on its shore, Theodore Roosevelt Lake is the ideal destination for a day of adventure and relaxation.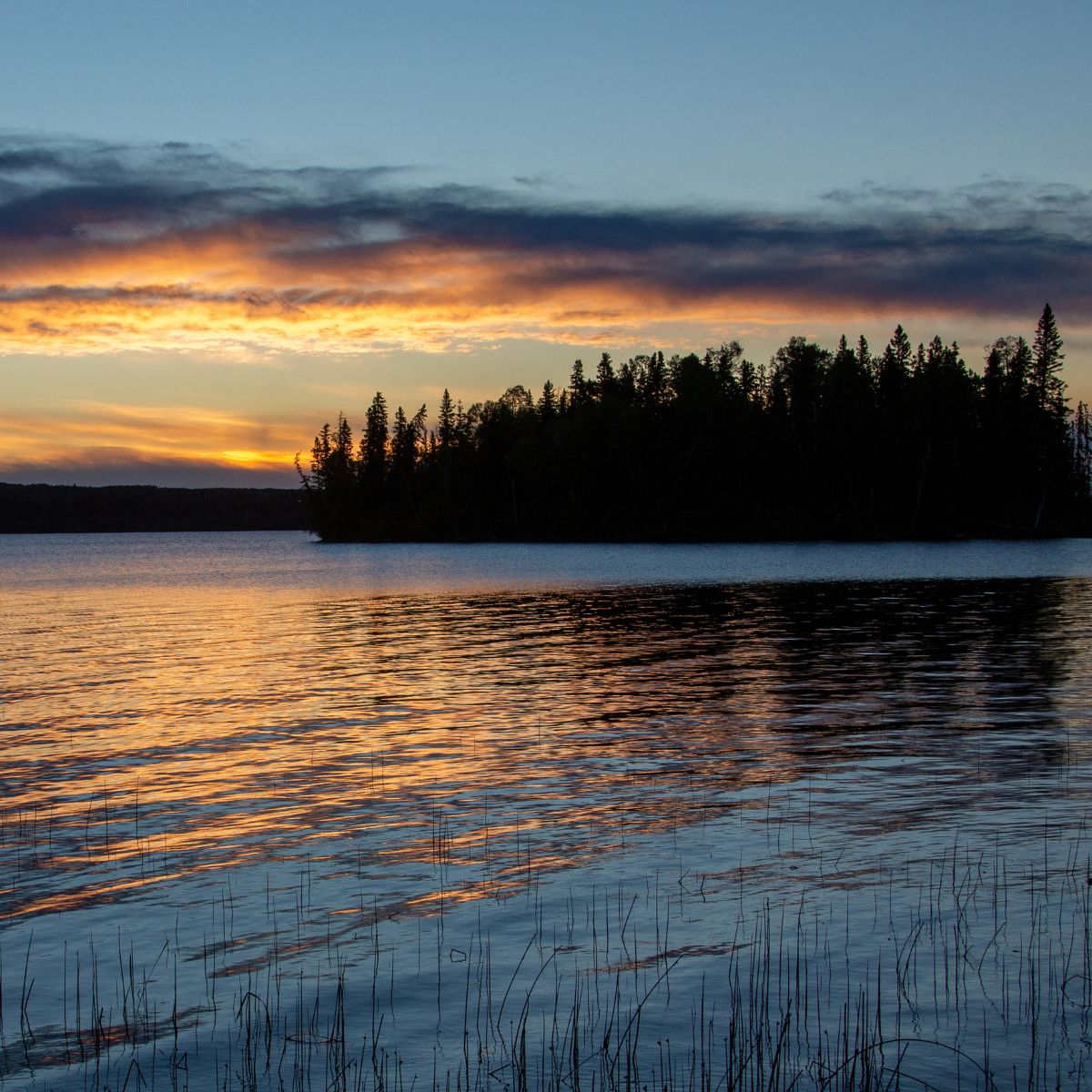 Table of Contents
Theodore Roosevelt Lake Arizona
Theodore Roosevelt Lake is the largest lake in Arizona, with up to 21,500 acres.2 It's so big that even on days when many people come for its enjoyment, they're not necessarily crowded in. That's one reason we enjoy it.
There's something for everyone here, no matter what type of lake activity you love. Boating, fishing, swimming, relaxing (ah, that's our style!!), hiking, birding.
Yes, you'll find it here!1
How to get to the Roosevelt lake
DIRECTIONS FROM TUCSON – It's easiest to go through Oro Valley & Oracle on 77N. Taking 70 towards Globe, then heading North on 188.
DIRECTIONS OUT OF PHOENIX – From Phoenix take the Beeline Highway (Rt.87N) through Mesa & Fountain Hills. At the junction of Hwy.188, turn right towards the lake.
Dam construction finished in 1911. It was dedicated by President Teddy Roosevelt himself.3
Later they updated with concrete refurbishment. It was originally created for water channeling & power sourcing, but shortly after, they realized its recreational potential. 
Elevation at Roosevelt Lake is just over 2100 feet, with a Sonoran Desert climate. That makes it slightly lower than Tucson, but about 1000′ higher than Phoenix.
Elevation makes a real difference in temperatures in Arizona.
Why not get out of the Phoenix city environment? Come here to Roosevelt Lake with a higher elevation (not to mention avoiding the heat of city paving/buildings). Often temps will be about 5 degrees cooler.
Coming from Tucson, the temperature will be similar to what it is at our state's largest lake's surroundings. Summertime temperatures there are typically around 100o+ (Fahrenheit) beginning in May/June.
---
Roosevelt Lake Camping
Camping is allowed all around Roosevelt Lake. Autumn and Winter are really the best times for camping at this largest lake in Arizona!
Depending on where you are around the lake, and your method of camping you may be required to have a Tonto Pass, Discovery Pass, or even something else.
Maybe not anything! Confusing, yes?
Plus some areas are closed at certain times of the year. Best to call them with your specifics, if you are a bit confused: 602-225-5395.
We always rely on our America the Beautiful Senior Lifetime Pass, which so far has done us well. But we haven't been camping at every campground here. (We're working on it!) Though we've looked them over!
Popular areas are:
Bachelor Cove
About midway along the lake. Off Hwy. 188, 4 miles West of the dam. Camp anywhere along the shoreline, but closed during high water. Here's where you can check Roosevelt Lake Water Levels. 
Cholla Bay Shoreline
5 Miles north of the dam off Hwy. 188. Camp wherever you want along the shoreline. Call first to see if open: 602-225-5395
Bermuda Flat Shoreline Area
First right after Cholla Campground entrance, about 7 miles north of the dam. Non-designated camping areas along the shoreline. Open only from February 16 – November 14 to protect wildlife nesting.
---
Roosevelt Lake RV Camping
Some areas are more suited for RV camping, since they have designated, stable, level sites, and have some conveniences available.
Here are sites recommended for Roosevelt Lake RV camping (additional site details mentioned above, too):
Cholla Campground
6 miles north of the dam for Multiple Sites in loops by the lakeside. Some sites can be reserved. We like this one best. Nice variety of sites, most well-spaced.
All the facilities like a boat ramp, showers, etc. are available. A dump station is here. Excellent hiking trails: easy to do & you can choose your trek length. 
Cholla Campground allows reservations for certain sites from Nov.-April. That's the busier time.
You'll find reservations aren't typically needed at other times. Maybe holiday weekends head in early! RV 32′ max size.
Tenting-only sites are here, off Cane Cholla Loop
But Cane Cholla also has 27 RV sites
Then between Jumping Cholla, Staghorn Cholla, Teddy Bear Cholla & Buckhorn Cholla Loops choose from 132 Roosevelt Lake RV campsites
Also tenting off Christmas Cholla Loop
Christmas Cholla also has 28 RV sites
Schoolhouse Campground
Farther off the highway than the others. And farthest extent for campsites along this largest lake's eastern edge. 
Most sites are close to each other, but there are a few nice lake-view sites. They have ramadas, fire rings/grills, picnic tables &  drinking water access.
An amphitheater is located in this accessible camping area.
RV camping closes if the lake level becomes less than 2100 ft. Otherwise, it's open all year. Reserved spots available from Nov.-April: 877-444-6777.
How to get there: 11 miles south of the dam on 188. Make a left at FR447/Schoolhouse Recreation Site, then 4 miles more.
Windy Hill Campground
Developed Campsites normally open year-round, some reservable. 347 sites in all, with ramadas, fire ring/grills & picnic tables. Drinking water access. Showers on-site.
Good one if you have kids since there are some nice playgrounds here. It's a fairly popular area.
Lots of scenic lakeside access on this huge lake that's great for boating access, fishing & relaxing. Reservations can be had from Nov.-April.
Directions: 6 miles south from the dam on 188, then turn left at FR82, and travel 2 miles more.
---
Roosevelt Lake Marina
Roosevelt lake is suitable for every type of watercraft. There are no limits on the types you can operate.
The marina on Roosevelt Lake operates with a permit from Tonto National Forest. They offer many services and amenities. Like what?
Roosevelt Lake Boat Rentals – Pontoon boats (2 sizes), 250hp Outboard Power-boat, & single/double kayaks.
Or how about this add-on? Water Toy Package: wakeboards, kneeboards, water skis & tubes.
Boat Dockage – Have your own boat? Dock in your own lake slip (covered/uncovered), or dry store it here.
Just visiting? You can short-term rent also.
On-Site Conveniences:
Store for general necessities, souvenirs, snacks, etc.
Marina bar & restaurant
RV Campground – With full hookups available, concrete pad, tree. (No passes are honored here, as it's run by a private entity.)
Member Program – Gets you special areas, events & privileges.
Nonmembers – $6 per vehicle/day. Plus trailers: $4/day.
For more information: 602-977-7170 OR Info@RLMAZ.com
---
Roosevelt Lake Fishing
Arizona's largest lake is pretty renowned for its fishing! The lake level is known to change on a regular basis, particularly dropping when spring is turning into summertime.
That's truly a helpful situation here.
Now you'll be able to see areas that were submerged but come to light as wonderful fish habitats.3  Just one of the reasons so many think it's maybe The Best Arizona lake. Go for it!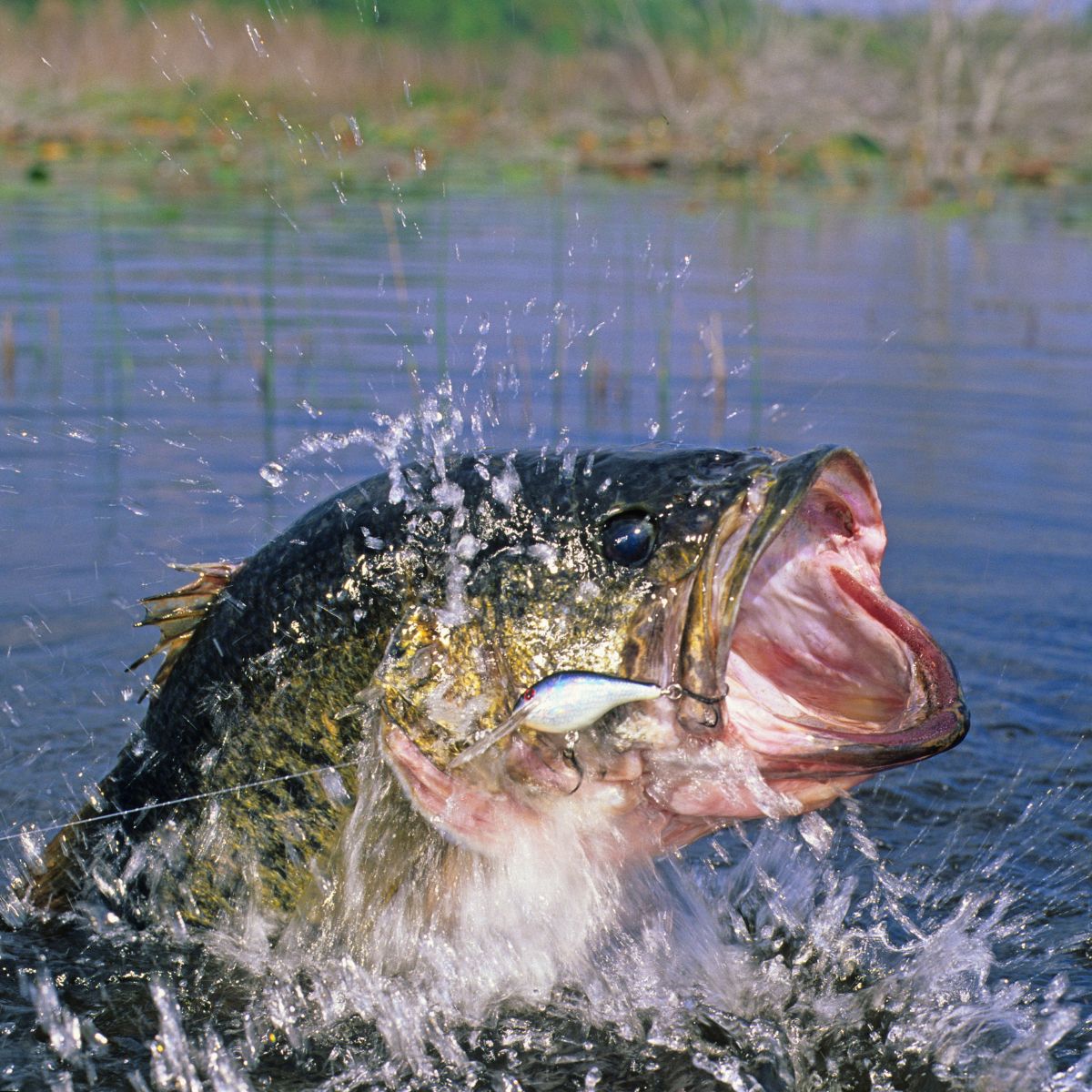 Well-known for largemouth bass (some past records set here) and crappie fishing. Especially in March & April. Then again in November. During that time, try for crappie schooling close to Schoolhouse Point. (Seems logical!) Or coves adjacent to Windy Hill.3
Other frequent catches are small-mouth bass, channel & flathead catfish. You'll certainly catch plenty of bluegills, plus other sunfish. If you care to get them for the action, carp are here, too. You might even hook a rainbow trout! It's happened.3,4
---
Roosevelt Lake Resort
Resorts of a sort are available on the largest lake in Arizona: Roosevelt Lake. Now don't expect the high-end hoity-toity type you'd find in Vegas, etc. But for the area, these offer nice settings, for sure.
Roosevelt Resort Park
Bar & restaurant on-site. Called a resort also for the variety of stay options they offer:
Roosevelt Lake Cabins – Like your home away from home. Everything you need. From 1 bedroom to sleeping up to 8. Dog friendly, or no pets. Weekly discount. Staying Long? Monthly-basis mobile home rentals are available.
Roosevelt Lake Hotel Rooms – Two Queen beds, some pet-friendly. Coffee, fridge, and microwave in each room. Great rates! Secure Yours Now
RV Sites – Monthly basis.
DIRECTIONS: Turn off Hwy.188 at Stagecoach Trail, number 358.
Remember The Marina does have an RV park as well. Right across from the marina, maybe it could have a resort-like feel for you. You think?
---
Spring Creek Inn and RV Resort5 
Several choices are available for staying here, as it's near Arizona's largest lake.
Their resort-style clubhouse has a kitchen with tables/chairs and restrooms. Fun activities: pool table, TV, Wi-Fi, activity board, fireplace. The patio has a BBQ pit.
Most people here are yearly residents. Visitors love the neatness, safety, sheltered calm area, & natural setting. While being nearby Roosevelt Lake's recreation (3-5 miles away). For visitors they have these options:
Three RV spaces are always available for short-term rental. Inquire if others may open up.
Motel Rooms – Two Standard available
Kitchenette Motel Rooms – four available
Park Model cabin rental has Queen Hide-a-bed
---
Even More on the Largest Lake in Arizona
Other Uses!
The Air Force uses the largest lake in Arizona for training.
Becoming a member of this squadron, and indeed a leader therein takes much experience over years. Real-life knowledge builds up in their careers, with furthering education, and assignments.6
---
Other Largest Lake Thinking
When thinking of the largest lakes in Arizona, some immediately think of Lake Meade. But as we see, when analyzing that, it's not inside Arizona's borders. It also belongs to Nevada & Utah. It is a fairly popular lake for Arizonans, but Roosevelt Lake is probably more popular.
Lake Havasu, in a similar vein, is quite large at 19,300 surface acres. But it's also shared with California. And from either side is very popular with lake lovers! It's made also from damming waters of the Colorado River.
Many Lakes and Rivers in Arizona, and in fact throughout the southwest are associated that way. There are both good points and drawbacks to making lakes from damming river flow.
Another lake some may think about is called Big Lake. It's in the high country of Arizona, the White Mountains. How big is it? With 575 surface acres,1 doesn't come close to matching Roosevelt. Though for the area, it's kind of big! And people love Fishing There!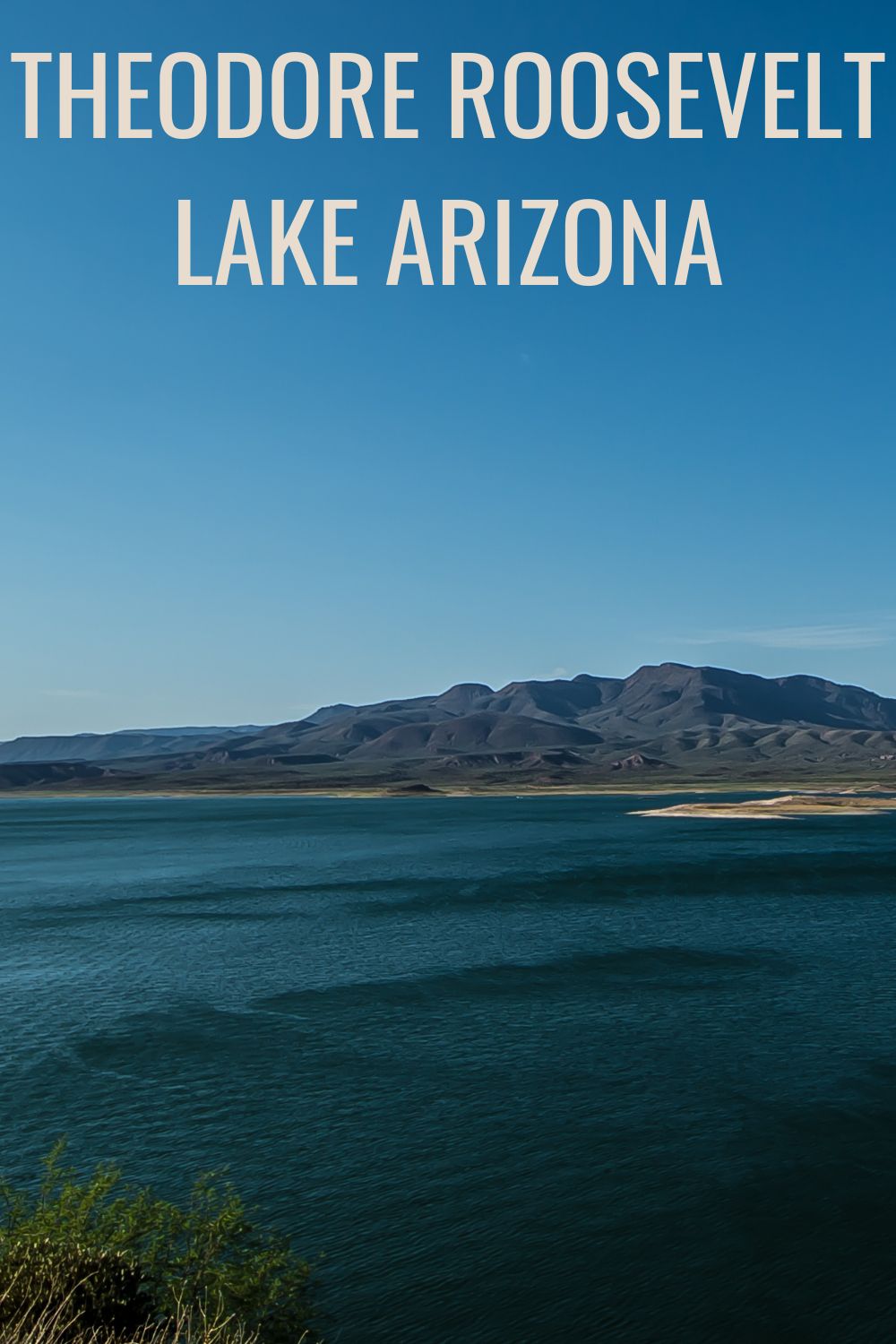 References
1 Reinhardt, J., Reinhardt, G., & Hudnall, St. (1993). Recreational lakes of Arizona. Sacramento: Griffin Printing/Phoenix: Sunflower Sales.
2 Williams, T. (2009). Paddling Arizona: A guide to lakes, rivers, and creeks. Flagstaff, AZ: Funhog Press.
3 Sagi, G.J. (1992). Fishing Arizona: THE guide to Arizona's best fishing! Phoenix: Golden West Publishers.
4 Tonto National Forest (n.d.). Roosevelt Lake day use and camping areas. USDA Forest Service.
5 Livingston, M. (2021, Sept. 1). At Spring Creek Inn and RV and Boat Storage come visit Dena and Scott! Welcome to Roosevelt, Arizona. Parkbench.
6 Crosby, M.M. (2016, Sept. 12). Guardian Angel combat leaders course put into action. Air Combat Command.