The Perfect Lake Cabins In Arizona
Lake cabins in Arizona are great places for waterside enjoyment. Maybe an overnight, a week, or even more!
Choices range from economical and/or basic, up to the most deluxe range. What's your choice?
We know of some of the best vacation rentals for Arizona cabins.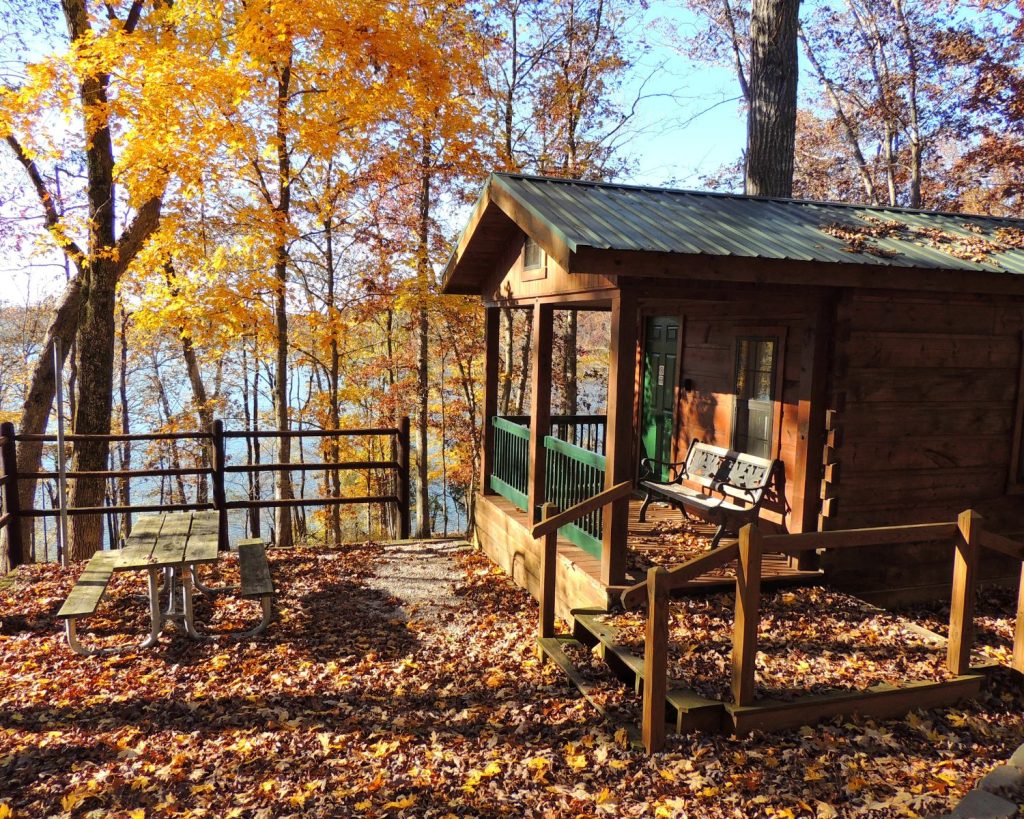 Table of Contents
Lake Cabins in Arizona State Parks
Assorted AZ Parks have lodgings at lake parks. All with air conditioning & heat, electric outlets, & ceiling fan.
Bedrooms with queen, single, and/or bunk beds (bring your own linens). Kitchen area with table/chairs, cabinet, and counters.
Outside area: covered deck, barbeque, fire pit, picnic table, some have sink &/or water tap.
Some are pet-friendly. All the basics. It's like "glamping" in a cabin!
Five parks have these lake cabin rentals:
Roper Lake State Park – Many cozy options with views of the lake here. One ADA-accessible.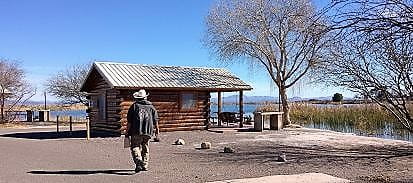 Alamo Lake State Park – Overlooks Bill Williams River Valley. Each cabin has two bunk beds, sleeping 4 total. OK to sleep 2 more by bringing cots, for maximum 6 occupancy.
Lake Havasu State Park – Choose among thirteen lakefront styles, sleeping up to 6.
Lyman Lake State Park – Sleeps 4: double bed & bunk bed. Sleeps 6: double bed & two bunk beds. Pick a Cabin.
Patagonia Lake State Park – Atop the hill, it's a bit more deluxe here, with an additional ceiling fan, mini-fridge & microwave. Sleeps 6 with queen bed & two bunk beds. Which Days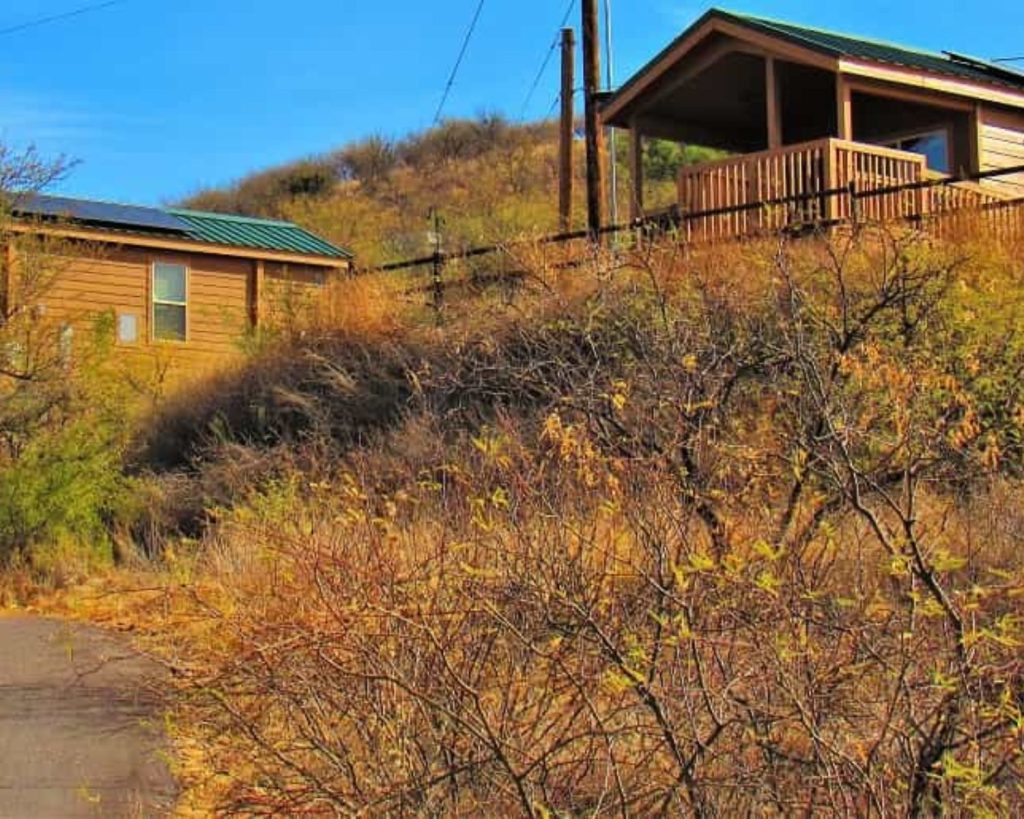 One Arizona State Park features a river, with several ponds and nearby lakes:
Dead Horse Ranch State Park – On the Verde River. Features full bed & bunk bed, plus dresser with drawers. Reserve here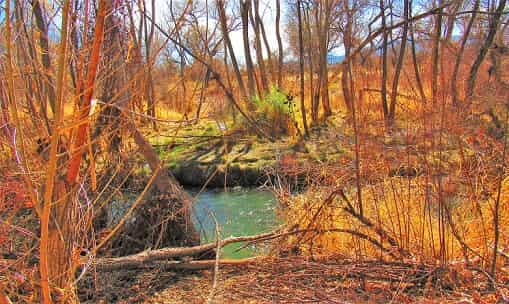 ---
Lake Cabins in the White Mountains
Rainbow Lake – In Pinetop-Lakeside. Lake access is limited without a rental. Why? Most lakeshore properties are privately owned.
Created in 1903 by dam placement on Walnut Creek. Normally about 116 surface acres, with 6700 ft. elevation.
Public access only adjacent to the dam, with a small pier & boat ramp for electric or 10hp max motors.1
To reach that parking area, in Pinetop-Lakeside from Highway 260 turn right at Lakeview Lane, then left on Rainbow Lake Lane. Turn in ahead on right.
Cabin Rentals, privately owned, are all around the lake:
Lazy Oaks Resort – 1 & 2 bedroom real log style. With cable TV, fireplace & deck. Almost all your needs are supplied.
Pet-friendly with a $ 15+ tax fee, plus additional rules.
On-site boat rental & fish-cleaning station. A 2-night deposit is required to reserve.
For inquiries: info@lazyoaks.com OR 928-368-6203
DELUXE CABIN RETREAT – Choose from these two out-of-the-ordinary rentals. Plus tons of amenities including spa, fishing dock & boating/snow toys.
Main Cabin – Lots of space in these bedrooms: Forest star master, Big Sky double bed, Timberline bunks & Bear Cub's den twin beds. The loft with a pool table has a hide-away sofa. Add in the full kitchen, dining room, and living room with fireplace, laundry & patio.
Detached Private Casita – Queen-size bed, 1/2 bath, dining area.
Questions/reserve: 480-331-1947
LAKE OF THE WOODS – This Pinetop-Lakeside resort has its own private fishing/boating lake, with 26 water view bookings. Studio size to 2-bedroom, with all you need.
Pet-friendly with fees/rules.
Stocked lake (no license needed), with a daily limit. Boat rental. 2/+ night minimums & deposit required.
Further details: information@lakeofthewoodsaz.com OR 928-368-5353
There are lots more options if you're willing to see some Lake-View Stays in AZ, including these:
---
Hawley Lake Arizona Cabins
Find them southeast of Pinetop-Lakeside and McNary. You'll be "getting away from it all" at this Fort Apache Reservation non-profit property.
This pristine lake has 300 surface acres. Rental boats available, plus small store with gas & café. Some nearer smaller, Earl Park Lake. 68 cabins for rent at Hawley Lake.
All are furnished & include a kitchen with dishes, utensils, pans, a coffee maker, & toaster (bring dish soap & coffee filters)
Bed linens include pillows & 1 Blanket for each bed
Bathrooms include towels (you may want to bring extras), & toilet paper
No telephones, VCRs, TVs, radios, or microwaves in cabins. If you can't live without 'em – bring your own!
Cabins vary from sleeping 2 to 14 people, in one to five bedrooms.
Rates per cabin site and capacity – 7-day & 4-week price breaks available.
Pets allowed: $100.00 fee/each, plus a $200.00 credit card deposit
Get There: State Hwy 260 South through Pinetop/Lakeside, 13 miles to AZ 473, Hawley Lake is 9 miles
OR Hwy 260 through Pinetop/Lakeside, 3 miles to Hon-Dah, through McNary, 10 miles to AZ 473, 9 miles to Hawley Lake
To Reserve: call White Mountain Apache Community Development Corporation at 928-369-1753. Other info/notification at 928-335-7507
---
More Lake Cabins in Arizona
Many AZ lake cabins are scattered throughout the state, on lakes large and small. Choices are rustic to deluxe or bungalow-like.
Some of the best lake cabins in Arizona are these hidden gems. We're always going out & around to find them!
Martinez Lake Resort – This lake formed from the Colorado River, North of Yuma, offers water-bungalow stays with full amenities.
Restaurant/bar & marina on-site. Call 928-783-9589 for info/options.
Floating Cabin – On Roosevelt Lake. Anchored in place (no motor), two-day minimum. No pets.
Sleeps up to 8.
Bath, covered deck. BYOC: convenience items/stock.
Info/reserve: 602-977-7170
---
Lake Pleasant Cabins – Arizona
Lake Pleasant is man-made via water from the Central Arizona Project, plus Agua Fria River rain-created run-off. 2,3 Waddell Dam contains 10,000 maximum surface acres.3 Spring into Summer, water is released for desert population needs.2
Lake Pleasant Regional Park has lots of things to do, including fishing, boating & swimming.
Get There: From I-17 northern Phoenix, exit at Carefree Highway (SR 74). Go west 15 miles to Castle Hot Spring Road, and turn right to entrance.
Lake Pleasant's "Floating Cabins" – Accessed from North Park Rd. & Peninsula Blvd. Boat rental too, is available at the marina.
But now get a cabin on the lake! The 1-week minimum rental sleeps 4, but creatively 6.
Private docking, non-smoking, pet-friendly. Bungalow One is available, while more are being built.
Send inquiry to: privateevents@scorpionbayaz.com
Roosevelt Resort Park – Though not right at the lake side, it's about 6 miles down the road. Choose a pond or mountain view.
---
Arizona River Cabins
Even though these aren't quite lake cabins, you may want a quick evaluation of a few of these. Some have lakes involved, or nearby. Others because the setting is amazing!
---
Colorado River Cabins
Marble Canyon Lodge – Not exactly a cabin, but cabin-like in the ambiance in their efficiency apartments. Or just stay in one of their hotel room choices.
Historically it was a trading post. Plus you can't beat this location right at Lees Ferry, near the traditional Navajo Bridge.
Amenities include their on-site restaurant. 800-726-1789
Phantom Ranch in Grand Canyon National Park – Those staying here have hiked or taken mules to the bottom of the Colorado River's Grand Canyon.
Cabins are available, but a dorm is here, too.
It's required you to reserve, planning well in advance: at least 15 months. Your request is accommodated through an On-line Lottery.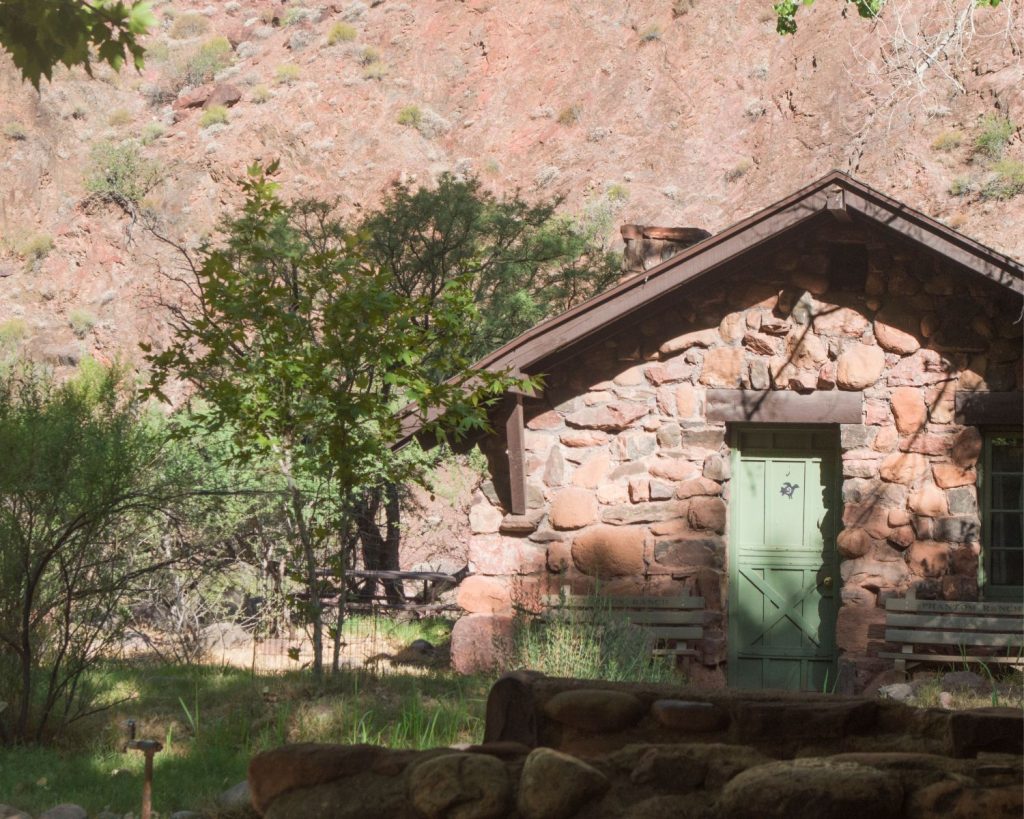 Aside from the Little Colorado River – A tributary that feeds into the Colorado River:
Grand Canyon Motel – OK, we know it's not a cabin. Really difficult to get along Colorado, though.
But this is a wonderful place we'd like to show you. Because it's historically combined with the Cameron trading post, is close to THE Grand Canyon, has wonderful amenities, plus views of the Little Colorado River Gorge.
Kitchenette rooms are available. 800-338-7385
Lyman Lake State Park Cabins – Lyman Lake is formed from the containment of the Little Colorado River. So pick Your Cabin there, and get the best of both!
MLY Ranch – What a find, near Greer on an 1870s homestead.
Two Choices, each sleeps up to four. Rates according to the number of people, and time of year.
Many amenities in these log cabins. Find availability from information@mlyranch.com
X Diamond Ranch – Six to choose from, rates starting at $140/night.
Wink Crigler is the descendant of the pioneers of this 1890s ranch. She owns this working ranch/cabin stay. Views of the Little Colorado & its Canyon will keep you in awe!
Call them for availability/pricing: 928-333-2286
References