Arizona Boating Lakes: A Complete Guide To Arizona Lakes
Arizona boating lakes are found throughout the entire state. From mountains to deserts, you can get into a boat of some sort.
What did you have in mind for your boating trip? Just paddle or motor around exploring? Or go fishing? Maybe land on a hidden cove or beach? Try a boat-in campsite? Arizona has boating lakes offering that!
We'll show you what we mean. After all, we're from Arizona. And we're always visiting and investigating lakes in our state.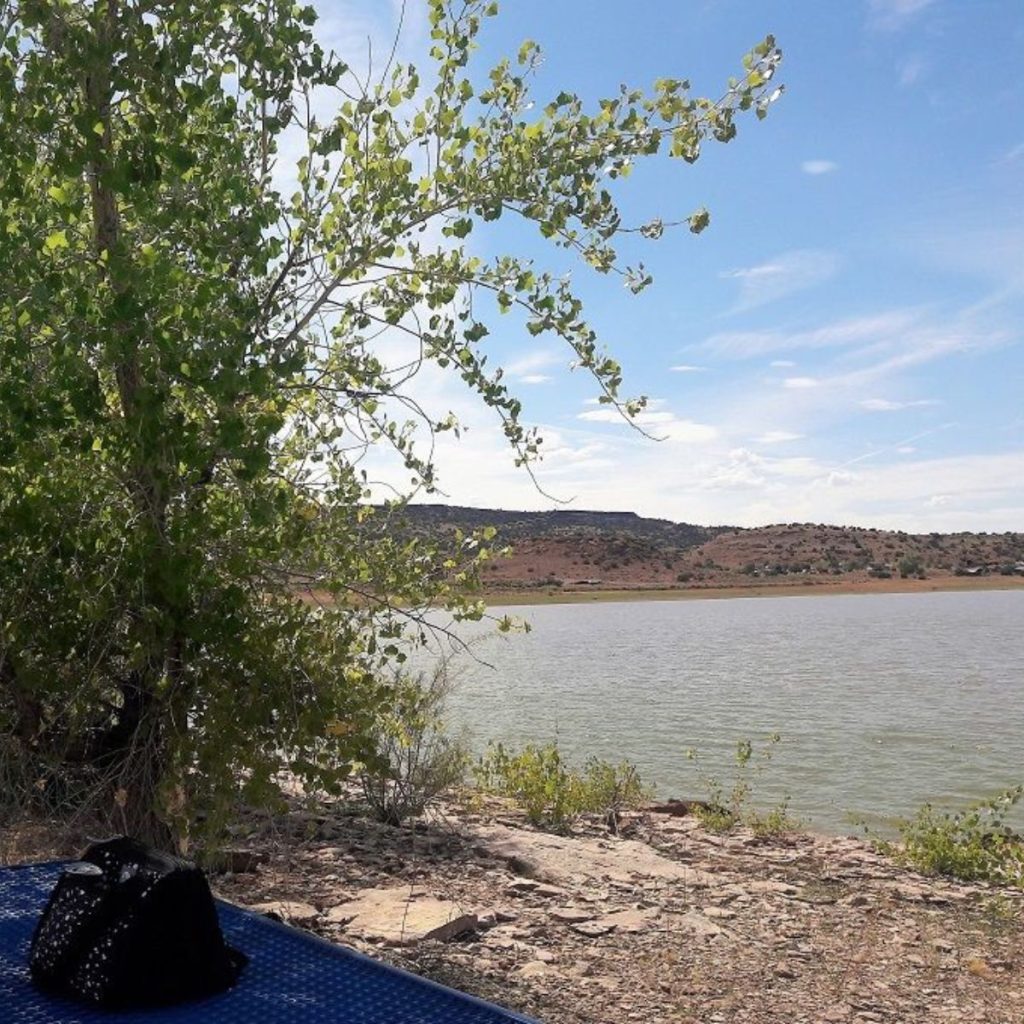 ---
City Lakes
Thinking of city parks with lakes, they're often smaller in size. Yet they usually have room for assorted types of boats. Even sometimes offering rentals.
Prescott Arizona Boating Lake
Watson Lake: 89N out of town, at the roundabout take the exit to park.
Gorgeously ringed by towering boulders! No swimming.
But bring or rent watercraft (electric motors only) to explore cave-like indentations amidst rocky outcroppings.1 Campground open in summer.
Or have a day-delight picnic! Playground, hiking, rock climbing.5
Tucson Arizona Boating Lake
Lakeside Lake: In Chuck Ford Lakeside Park, East side of town. Depths to 35′ in this 14-acre lake.
Maximum smaller canoe-like craft of 17′, 14′ maximum for boats, no gas engines. Multiple launching ramps.
Get There: Parking access off E.Stella Rd. & S.Sarnoff Dr. Reach it from I-10 Exit 270, turn North onto Kolb Rd., continue past Amazon complex & Air Force Plane Storage yards, right on E.Stella Rd. to 8201. Left into the park.
---
Yuma Boating "Lake"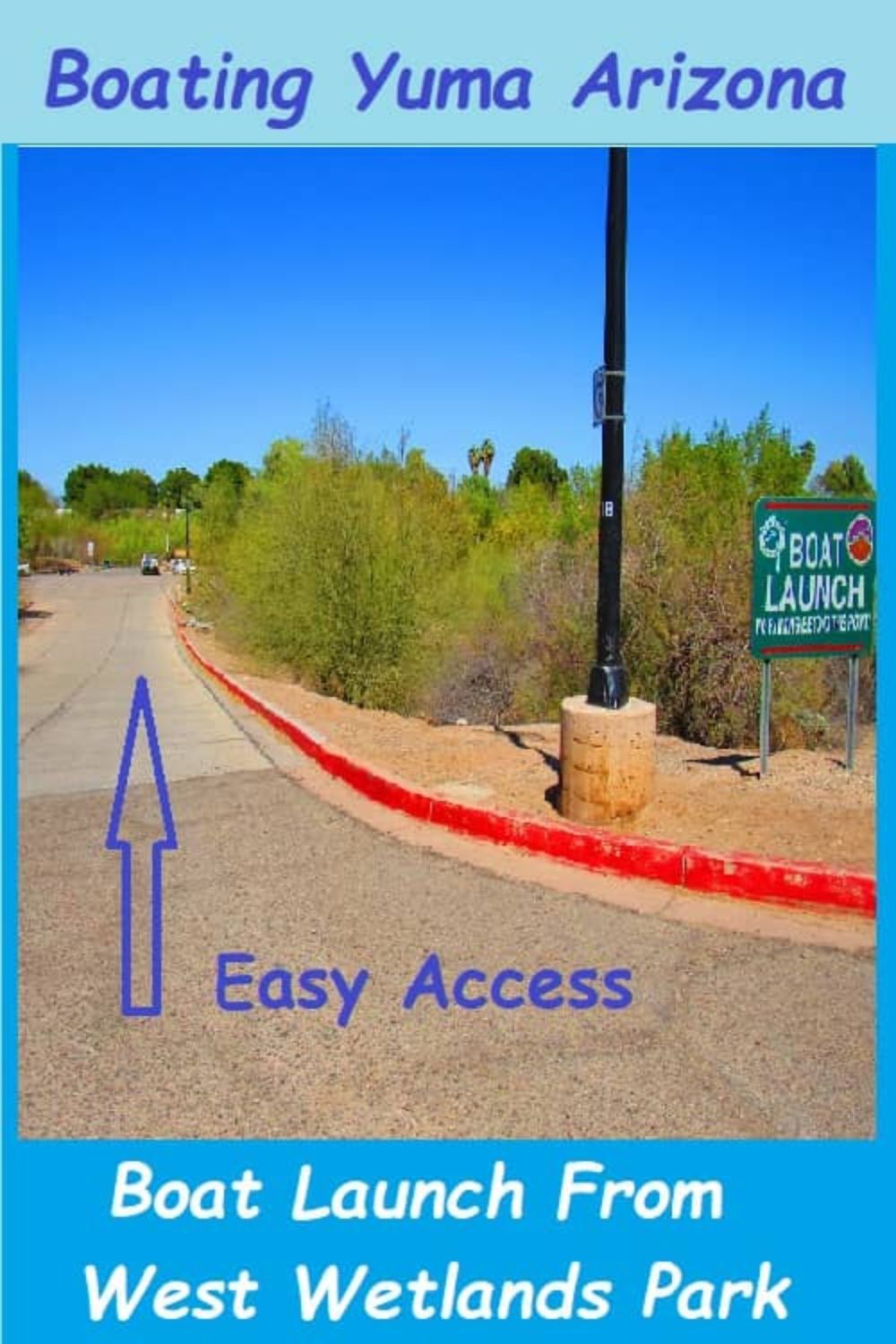 West Wetlands Park Lake: Although this small lake (some refer to it as a pond) doesn't have boating, just adjacent to Centennial Beach is the boat ramp into the lower reaches of the Colorado River.
Yes, it still flows, & pretty calmly here!
Wetlands Park also has short trails, picnic tables/ramadas, Butterfly Garden, and this wonderful Creative Playground. Fabulous for kids!
---
Williams Arizona Boating Lake
Dogtown Reservoir: Drive South on 173 (Perkinsville Rd.), then left on FR140, another left on FR132.
Electric motors or non-motorized on 70 acres. Camping too. Near Bill Williams Mountain.1
Phoenix Arizona Area Boating Lake
Tempe Town Lake: Created from waters sourced elsewhere, into the dry (in this area) Salt River, dammed on both sides of the lake.
Popular, but on off-days during the week, lots more room amidst its 2-mile length.1
Marina & boat launch for craft powered by electricity, wind, or people. Rentals nearby. Nice path lakeside, & visit adjacent parks.
Get There: Take 202/L Exit7, then South on N.Scottsdale Rd., East into E. Playa del Norte, curving right into E.Tempe Town Lake to parking.
---
High Desert Lakes
Some northern areas of Arizona get little rainfall, appearing like dry prairie grasslands, or have stunted juniper forests. Their elevation is much higher than the Sonoran Desert. Some are part of the Mojave Desert. Most often these Arizona boating lakes were created by dam construction.
Kinnickinnick Lake
Quite remote, just West of high country mountains.
10hp maximum, also Morton Lake adjacent.
Wildlife seen are elk, bald eagles, and even antelope. Fishing is good, and trout stocked. Day-use picnic area.
Directions: Access may be difficult in rainy times, during Monsoon. Mud abounds.1 I-17 Lake Mary Rd. exit, 30 miles turn onto FR125, then FR82.2
McHood Park Lake
Also known as Clear Creek Reservoir.
Sourced from East Clear Creek. The park is in Winslow's jurisdiction. Has picnic tables & ramadas, and vault toilets.
The Campground area is an open, more lake-like area, with vegetation alongside.
Caution: Don't boat near the dam, as suctioning whirlpools can occur in that area.
Better to go in the opposite direction, toward the park & bridge. Gorgeous rocky cliffsides.
Boating up-current, lakesides become more canyon-like the farther you go. Eventually, you'll reach East Clear Creek.
Be aware of poison oak/poison ivy. Definitely observe NO SWIMMING signs in certain areas.1
Swimming & jump-off areas are popular in safer areas.
Get There: Out of Winslow, Rt. 87S, turn left on Hwy. 99E 4+ miles, make left to campsite for boat ramp/launch. Or over the bridge to McHood Park Lane for entry.1
Find even more Arizona boating lakes in the high desert. For example, Lake Mead>
---
Southern Deserts
Lakes occur in the Sonoran and Chihuahuan Deserts. Some are smaller than those of the high desert, and not as many can sustain boat travel. On the other hand, because of dams in major rivers, some are much larger. Yet others are suffering under Drought Conditions.
San Carlos Reservoir
The drawback is getting the required permit from the San Carlos Apaches. Get it in Peridot at Basha's or Wildlife/Rec Office. The lake is on their native lands.
The advantages are you'll have the lake nearly to yourself off-times. Many dirt roads lead to the water's edge for launching.
Even gulls & pelicans are seen here, with over 19,000 acre-feet. It's a fabulous fishing lake. The best times are in Spring & Autumn.1
Accessed From Globe, East on Hwy. 70, right onto Rt.170, it's 13 miles to the dam. But you'll start seeing dirt spurs accessing the lake.
Peña Blanca Lake
Spring-fed, pristine lake, suitable for year-round trips at 4000′ elevation. It's oasis-like!1
Non-motorized boating, or max 8hp limit. Boat ramp & fishing piers. NO live bait fish, if angling.
For further enjoyment, take the lakeshore trail, it's a wonderful birding area. There are nice picnic areas, too.
Get There: South of Tucson, From I-10 to I-19 Exit 12/Ruby Rd. Right onto 289W to the right turn for the lake.
---
Roper Lake
We visit this lake frequently. We like to bring our camper, and use the lake for its activities offered.
It's in an Arizona state park, and you can bring your boat. Fishing is pretty good. We recommend this Arizona Boating Lake.
---
White Moutain Arizona Boating Lakes
Truly a deluge of lakes in the White Mountains. Essentially the Eastern mid-section of the state is where you'll find these Arizona boating lakes.
Carnero Lake
Great for putting in your canoe or kayak.1
You'll love the solitude & wildlife. Elk, open-range cattle. Marsh bird habitat. It's had some problems in recent past years for fishing, with its shallow depth, and Arizona's drought.3
Get There: From Springerville 260W, MM385 North on FR118, watch for left on 117A. Go 3 miles, and take the left spur to the lake.
Greer Lakes
Set of 3 lakes adjacent to each other. Sourced from damming Little Colorado River, they supply irrigation needs.
But they're excellent fishing lakes. Two Forest Service campgrounds in the immediate vicinity.
Get There: Hwy. 260E out of Pinetop/Lakeside, right onto 33, left onto Fs87B.1
River Reservoir is the largest. Non-motor & up to 10hp motors ok.1 Fs87B all the way, leads to parking & launch ramp.
Bunch Reservoir is normally 2nd largest. Non-motorized & electric motor craft only.1 Across from Hoyer Campground, turn left for parking, craft launch & then a nice picnic area.
Tunnel Reservoir is the smallest. Only non-motorized/electric. First right off Fs87B to parking & launch.
Reservation Lake
Beautifully forested 9,000′ elevation puts it in the "Canadian Life Zone" of Arizona.4 Electric motors or non-motorized craft only.1 Marina/store on-site.
Over 200 surface acres, it's on White Mountain Apache Lands. A Use Permit must be gotten first.
Get There: From Pinetop/Lakeside take Rt 260E to Rt. 273 to the Sunrise Turn-off. Watch for signs to the lake & campground.7
---
More Arizona High Country Lakes
As you move outward from the White Mountains, the elevations are still higher than deserts. And there are Arizona boating lakes to be found!
Ashurst Lake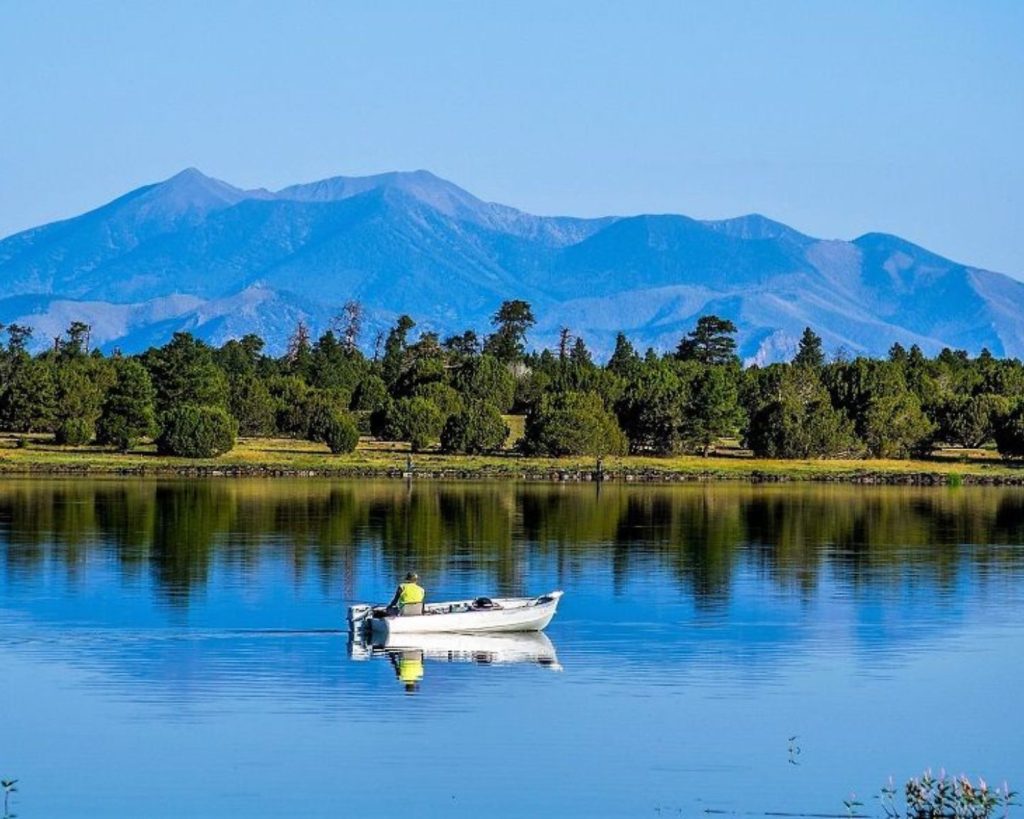 Maximum 8hp motors. Busy summer weekends with inflated craft, canoes, and kayaks.
Camping, adjacent to the lake. For more solitude spring, autumn & weekdays ideas.1
Directions: South of Flagstaff, I-17 Lake Mary Rd. Exit, left on 82East.
Can't beat the serene scenes at Ashurst Lake!
---
Blue Ridge Reservoir
Also called C.C. Cragin Reservoir. Boating 10hp max.
Swimming ok, if not within 50 feet of the boat ramp.2
Steep, scenic canyon sides.1 Updated conditions: 928-477-2255
Directions: From Payson, AZ 87N to the gravel road (closed winter): FR 751 for 6 miles.
Launch Ramp: Get Your Craft into C.C. Cragin Lake
Stoneman Lake
Unique in its formation. Some say it's a water-filled ancient volcanic caldera, but more likely it's a water-filled sinkhole.
Boating with single electric or non-motorized. Gravel boat ramp near the parking area.1
Wouldn't recommend it for fishing.6
Lively birding area & sighting other wildlife. Lovely for picnicking with tables provided.
Get There: South of Flagstaff, I-17 Exit306 on a paved road about 6 miles. Soon after left on FR213 & FR213A to the lake.1
---
Juniper-Pinyon Woodland & Chaparral Boating Lakes
A transition zone between the higher elevations of Arizona, and the lower Sonoran Desert is mostly in the central part of the state. The elevation generally ranges from 4,000-6000 ft. Typical plants are overwhelmingly evergreen: scrub oak, manzanita, Mexican blue oak, alligator juniper, Mexican pinyon, etc.4
Let's look over some Arizona boating lakes in this zone.
Willow Lake
An Arizona boating lake North of Prescott. No boat rentals here. Only bring your non-motorized or electric.1
Fairly shallow, with lots of lake grasses. No swimming – you'd likely not even want to!
But it is very scenic & peaceful! Accessed from Willow Lake Park.
Get There: From Prescott town, Hwy.89N, at the roundabout take Willow Lake Rd. At its end, take right onto Willow Creek Rd. to the right park entrance.
Dead Horse Ranch State Park Lakes
Cottonwood. Actually, three lagoons sourced from the adjacent Verde River are in the park. Park at the Los Alamos Day Use Area.
Only oar-powered craft such as kayaks, canoes, or boats is allowed on these lakes.
Fishing is good. Picnic tables/ramadas, parking at each lagoon. Reach them at the end of the park road.
Cabin rentals & campground. 928-634-5283.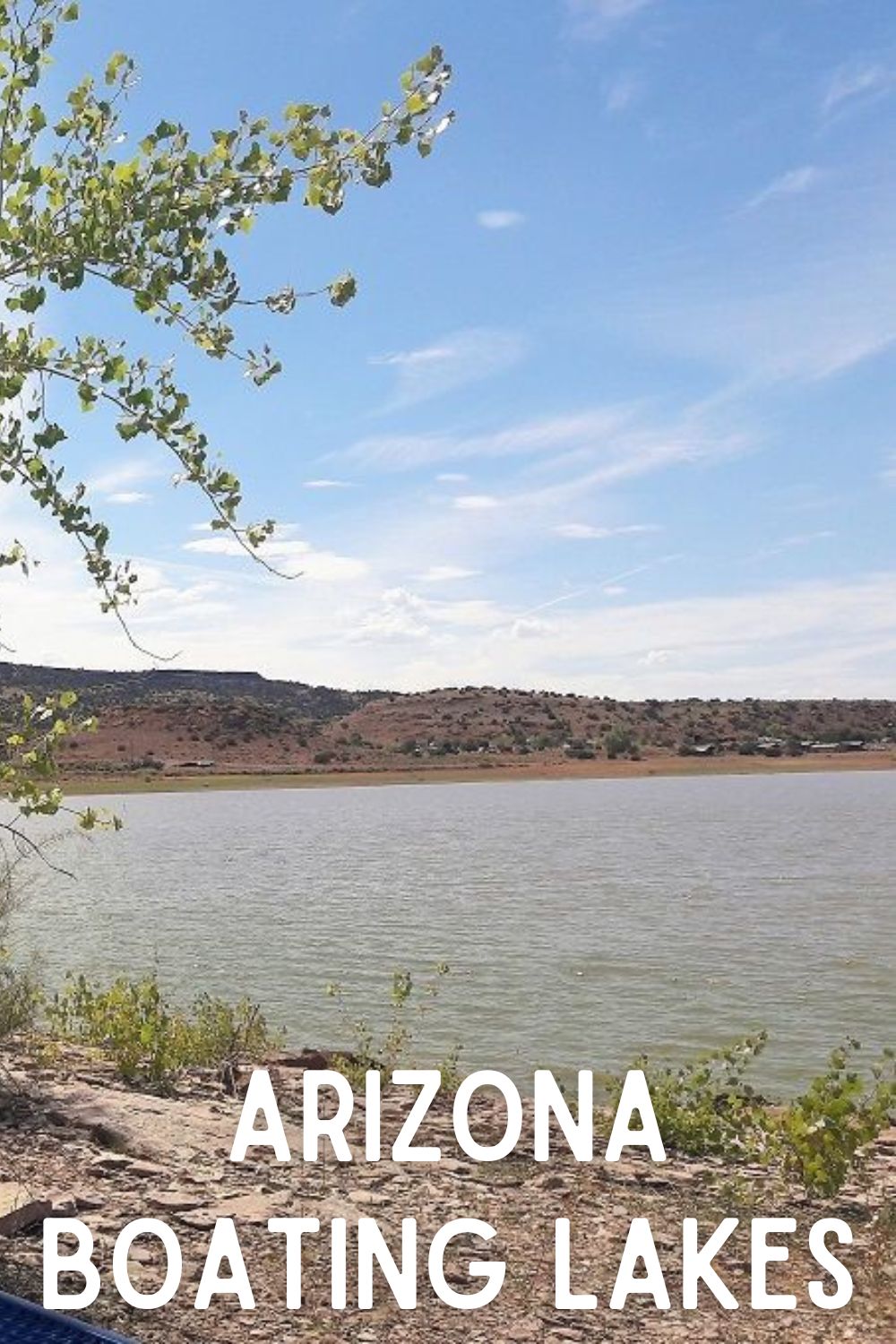 References
1 Williams, T. (2009). Paddling Arizona: A guide to lakes, rivers, and creeks. Flagstaff, AZ: Funhog Press.
2 Coconino National Forest (n.d.) C.C. Cragin (Blue Ridge) Reservoir. / Kinnikinick Lake. USDA Forest Service.
3 Walter, N. (2018, June 26). Fishing Report: Carnero Lake. Fish AZ. Arizona Game & Fish.
4 Lowe, C.H. (1964). Arizona's natural environment. Tucson, AZ: University of Arizona Press.
5 Recreation Areas (n.d.). Watson Lake Park. City of Prescott
6 Coconino National Forest (n.d.). Stoneman Lake. USDA Forest Service.
7 White Mountain Online (2010). Reservation Lake. White Mountain Computers.
8 Boating and Fishing (2021). Boating and Fishing Locations. City of Tucson.