The best Arizona lakes are in all areas of this magical state! You'd maybe not imagine a desert state with fabulous lakes. But think again.
We love traveling all around the state of Arizona. Camping near lakes, sometimes swimming there, seeing how the fishing is going, and enjoying the wonderful scenery. We'll show you what we think are the best Arizona lakes to visit.
Maybe you'll agree, maybe you won't. Let's see!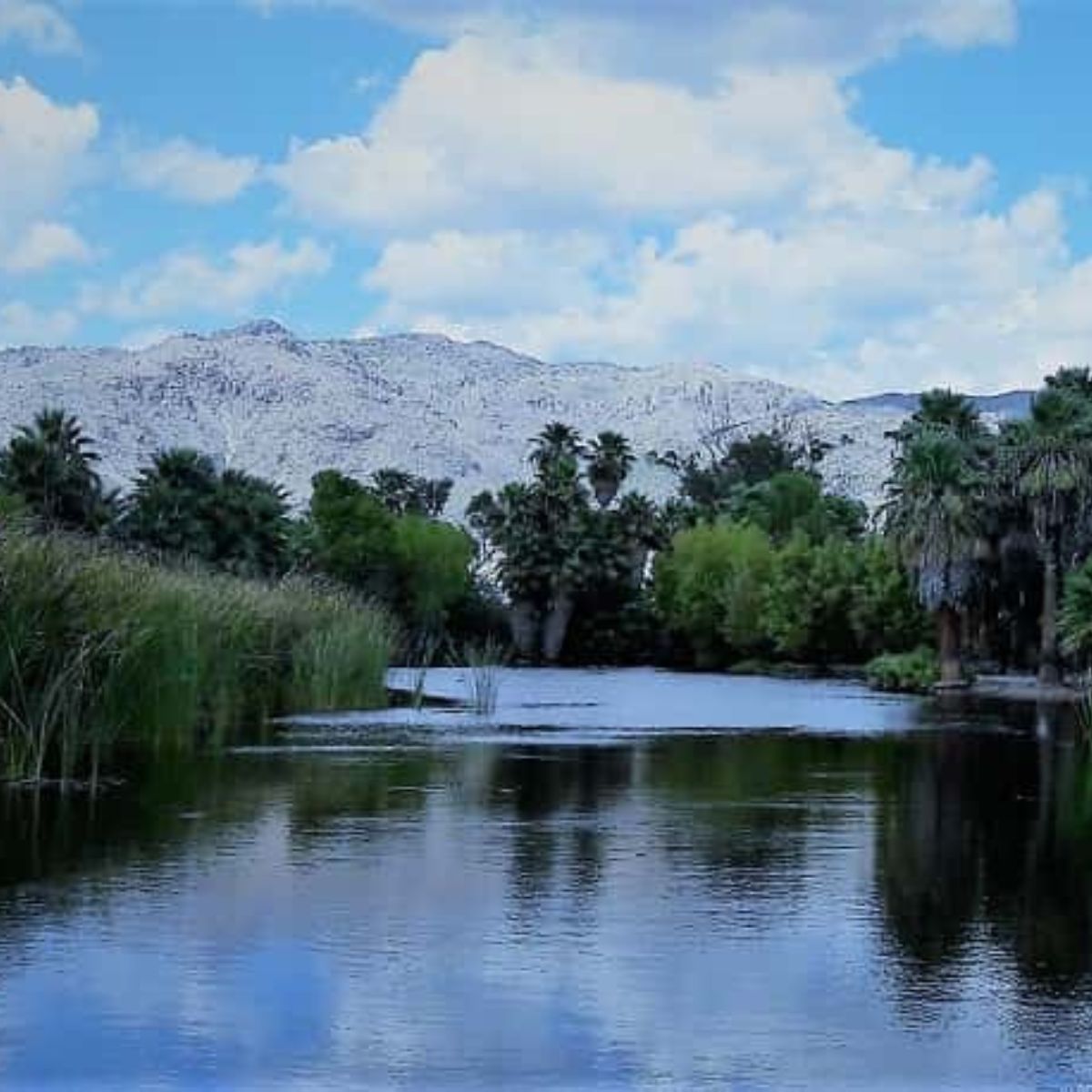 Table of Contents
What are you looking for when thinking of your best Arizona lake?
We know what we think is the best. But we'd like to figure out Which You'd Like, too!
We think Arizona's lakes are all great places: the relaxation, the stunning scenery, and the unique environment.
But do you have a specific type of lake recreation in mind? For some of the best Arizona lakes, then…
Best Lakes for Boating in AZ
Lake Pleasant, Phoenix8
Surrounding mountains shelter fairly calm waters. Lots of people love this place!
Fabulous for all types of water sports. Do you prefer high powered speed boats? Or tamer outboards? It's for you! Skiing, jet-skis, canoes? Come on over!
The lake's size (7500 acres) means plenty of room for all! Many no-wake side arms allow even calmer areas for paddle-boarding & kayaking.
Take I-17 Carefree Hwy. Exit West. Go right at N. Castle Hot Springs Rd.
Roosevelt Lake
Theodore Roosevelt Lake was officially dedicated by the president himself after the dam's completion in 1911.
Covering 21,493 acres, it's the Largest Lake entirely inside Arizona's borders.2
Many reasons it's among Arizona's best. So much room for boating: 20 miles long!8 But also great fishing, most areas open year-round (but note: summertime is hot), picnicking & hiking.
Several picks among National Forest camping. Generally best Avoiding June for temps. No hook-ups, but water is available. Dump site available. We love Cholla CG best ourselves, but we saw people in every spot.
In nearby Tonto Basic several private campgrounds with hookups. There's also a nice place right near the lake to stay, if you don't like camping. Offering several Lodging Selections
Very scenic surroundings, there, plus along the drive to get there!
From Phoenix/Scottsdale, Hwy. 87N, right onto Hwy.188.
Saguaro Lake
Created from penning in the Salt River. Nearby Phoenix suburbs, so it's very popular.
Fantastic for all types of boating & fishing. But also for swimming beaches.
In summer, especially weekends is best to arrive early or you'll chance to be turned away.
Have your Tonto Pass for entry:
Saguaro Del Norte – Shaded picnic tables & restrooms, but no water. There's a boat ramp for motorized boats. Caution for rocky areas when you set off. Accessed from N.Bush Hwy.5
Butcher Jones – Shade-tree areas for picnicking. Non-motorized boats cast off from here. Restrooms, but no water. No pets on the beach. Take Hwy.87N, then right exit to Bush Highway/FR204S, to left on FR166.5
Best Arizona Lakes for Paddle Boarding
Horseshoe Lake
Pick your timing here! If you want to get away from crowds, it's your place!
Check Opening/Water Levels, because of flood control usage. Could be 790, or up to 2700 surface acres! Depends on the weather + water needs.
No lakeside amenities. Day use only.
Lower Lake Mary10
Another lake that timing may influence. Drought can affect water levels. Most of the time you'll find enough water, but bring bug-repellant! Otherwise nice, because it's nonmotorized or 10hp only. And it's a beautiful spot.
If the water's lacking, try Upper Lake Mary, up the road. No motor restrictions there, though.
Easily accessed following Lake Mary Rd. off of I-17. South of Flagstaff.
Patagonia Lake11
Lots of room in this Southern AZ lake. We always enjoy our trips here. Off Rt.82, between Patagonia & Nogales. Their marina rents canoes, rowboats & pontoon boats. Even paddle-boats.
Restrictions help paddle boarding. No power jet boating, jet skis, or waterbikes. Water skiing only Oct.-April, & only weekdays the remaining months.
The east end is best because it's the no-wake zone. It's where the cordoned swimming beach is & camping areas are. The western part has no limit for speed but requires counterclockwise navigation.
Best Lakes in Arizona to Kayak
White Horse Lake
Summertime getaway in Kaibab National Forest. 7000′ elevation.
People love its fishing, even the icy type in winter.
But Camping is Open May-Sept.
Small boat ramp for non-motorized or up to 10hp electric. Ideal intermixing with kayaking. Plus no swimming is allowed.
From Williams, take 4th St./FR173 south, becoming Perkinsville Road. Left on FR110, turn left onto FR109, to entrance roads to the lake.
Arivaca Lake
Primitive launching & single electric motor requirement means easy conditions here. Not to mention the inlets that branch away to explore. (Just don't venture shore-side onto the private property!). 90 surface acres.
Not likely to be crowded. The latter part of the drive is unpaved/somewhat primitive. Lake's favored for fishing.
Not much to call convenience. Restroom, but no water.
From I-10 to I-19 South of Tucson, take Exit 46, and follow Arivaca Rd. west. toward Arivaca. In town, turn left on S.Ruby Rd./Fragutta. (Be aware: easy to miss that turn in this small town.) About a mile turn left at the fork staying on S.Ruby/FR39. About 5-mi. Left on S.Ranch, branching right to Arivaca Lake Rd.
Desert Breeze Lake
6 am-Sunset. Convenient urban lake with 4 surface acres. Only non-motorized craft, 14′ max. (Canoes to 17′ OK.)
South of Phoenix, from I-10 exit Ray Road Eastward, make a right on Galaxy Dr., 1/2 mile right into parking.
Best Arizona Lakes for Swimming
Since Arizona is a land-locked state, (The Pacific Ocean or Sea of Cortez a half-day drive away) people gravitate to lakes & rivers for water-related sports. Including lakes in Arizona with beaches for swimming.
Arizona has some of the best Lakes for Swimming in the Southwest, we think! They're clean, calm, varied, and fun for kids. Recommend always have water shoes available for rocky shores/bottoms. (We'll tell you if they're sandy beaches.)
Here are some of the best Arizona lakes for swimming:
Lake Havasu
9,300 acres, gets you miles of shoreline for excellent beach opportunities.
Lake Havasu State Park – You'll have a wonderful swimming experience here at white sand beaches. Windsor Beach for Day or Stay use. Or the campground's wide sandy beach. 699 London Bridge Rd.
Sandy Horse CG – If you're staying, you can get a spot near the lengthy sandy beach with picnic ramadas. BUT pay ​$35 for day-park-only access, 8 am – 8 pm.
Rotary Community Park – Fun for kids in this sandy swim area, buoyed for safety on Thompson Bay. Bring picnic gear, too. Plenty of park activities, playgrounds, etc. From Hwy.95, Smoketree, or Park Ave.3
London Bridge Beach! – Did you hear they moved this iconic bridge from England? Pretty cool to see it! Swimming nearby.
Beach park along Bridgewater Channel (nice walkway alongside), off Lake Havasu. Go over the bridge to the island & turn left to parking.
Lake Mead
Capacity is 158,080 surface acres. This lake borders Arizona & Nevada. Anyone who's seen it lately certainly notices its "bathtub ring" from diminishing water.
Really, the best Lake Mead swimming in Arizona is from some type of watercraft.
Many instead go about 60 miles south along Hwy. 95 to access Lake Mohave. That's what we usually do.
That 28,260-acre lake's in Lake Mead National Recreation Area.2 Several nice swimming beaches there.
Lake Powell
Its capacity is 161,390 surface acres. Only the southwestern section is in Arizona, near Page. Except for marina locales, swimming is allowed anywhere.4
Formed from Colorado River waters. Currently struggling with water levels. As it shares resources among the River's Watershed States. Add drought conditions to complicate it further.
One wonderful method for swimming is a houseboat rental, very popular here. It's the way to legally "jump in" from an elevation! No cliff jumping!!4 Best way for the most beautiful views though, of myriad cliffsides & canyons.
Discover coves with beach areas from a boat!
Lone Rock Beach Campground Day Use Area has a sandy beach. Nearby swimming at Wahweap Campground.
If you like primitive camping, these have swimming waterfronts: Stanton Creek, Farley, Dirty Devil, and Hite Campsites.
Best Arizona Lakes for Fishing
Show Low Lake10
Highly rated, in Arizona's White Mountains! In the southern section of town, operated by the city's Recreation Resource Management.
100 surface acres, where trout, sunfish, bass & catfish are caught. But most famous for its walleye! A convenient campground is adjacent, with boat rentals.
In Show Low, from the 60/260 intersection, take 260S. Left on Scott Ranch Rd., right on Show Low Lake Rd. for 1) Large boat ramp on left. 2) Campground [928-537-4126] on the right, parking spaces & docks opposite on lake. 3) Left entry into the parking area.
Knoll Lake
Get away from crowds to fish from your small boat or 2-mile shoreline. Surrounded by stunning scenery on the Mogollon Rim. Accessed from Lake Mary Rd.
Chevelon Canyon Lake9,10
Another scenic Rim lake, it's known for excellent trout fishing. Camp, stay awhile to enjoy its beauty as there are specified dispersed sites. Only facilities: toilets, tables & fire-rings. No water. Free May-Oct.
Normally doesn't get crowded, because motivation is needed: no vehicle access to the lake. You take a 3/4 mile trail, a steady descent to the water. So either shore fishing or small craft.
From Payson, Hwy. 260, turn on FR300N. Go right on Rt.169, then right at 169B.
Rainbow Lake
Lakeside, in the White Mountains. Public access to the lake is adjacent to the dam with a parking area, boat ramp & pier. Otherwise, there's lots of private property to be wary of.
Worth a try if you're staying in the area awhile, for the 80 acres & convenience.
8hp motor limit. Rainbows are well stocked in summer (seems logical?!). But you could hook browns, largemouth bass, channels, or sunfish.
From Pinetop-Lakeside, off Hwy.260, take Rainbow Lake Dr.
Best Bass Lakes in Arizona
Canyon Lake
Tonto Pass entry. This was our first Arizona favorite. Before we began further lake exploration. Highly favored day use swimming at Acadia Beach.5 Marina has boat rentals. Ramps get yours in.
But the FISHING?! Largemouth (1/3 of total fish-takes, up to 10+ pounds!) & yellow bass.9
Don't forget about crappie, bluegills (about 40% of total catches) & other sunfish, channel cats & walleye!9 Trout Are Stocked.
Scenic drive to arrive: Superstition Fwy./Hwy.60 to Rt.88N/Apache Trail. The winding road, finally sighting the lake, crossing the bridge, turn left at the entrance.
Bartlett Lake9
Tonto pass too! Damming waters of the Verde River create 2,815 acres of this exciting lake.6 Northeast of Phoenix. The crowds are less (except holiday weekends),7 the fun is more!
Both Large & Small Mouth Bass are in these waters. Large tend to like coves & eastern shores. Until colder autumn days when they seek deep holes. The best time for smallmouth is winter, about the same areas.
Meanwhile, there are also crappie, channel & flathead cats. Even northern pike!
Cave Creek Road to right at Bartlett Dam Rd. Left on FR459, right into the site.
Best Camping Lakes in Arizona
Among the best Arizona lakes for camping are State Parks. That's where we go in-state, probably 70% of the time. Reasonable prices, excellent sites & facilities are available.
Plus really nice lakes. For instance, Roper Lake, is one of our favorites for sure.
Luna Lake Campground10
Another nice spot in the high country. Ponderosa pines & meadows surround 50 sites with access to water (no hookups), tables, and grill/fire rings.
Big Lake
In the broiling summertime, can't beat this. To get away from the desert heat!
The lake has excellent fishing. Plus boat rentals are available there. Or bring your non-motorized craft.
From Alpine, take Hwy.180E, and make a left (mm430) on FR570 to the campground. 928-339-5000
Choose any of the many Camping Sites that surround the lake.
Water, showers, dump station, ranger programs & more.
Plus it's a fabulous White Mountains Fishing Lake!
Parker Canyon Lakeview Campground
5400′ elevation, open year-round. No hookups, but a nice place to put an RV or pitch a tent.
Water, picnic tables, pit fireplace/grills.
Walking path along the lake.
10hp boating, rentals available.
From I-10, south of Tucson, Exit Rt.83. Go all the way, through Sonoita & continue til ending at the lake/campground.
References
1 Parks and Recreation (n.d.). Swimming. Maricopa County.
2 Anderson, M (2016). Arizona's lakes. AZBW/Arizona Western Outdoor Times Weekly. Arizona Boating & Watersports.
3 Parks and Trails (2021). City parks. Official Website of Lake Havasu City. Lake Havasu City, Arizona.
4 Jernigan, M. (2018, May 18). Cliff jumping & swimming in Lake Powell. Travel Tips. USA Today.
5 Tonto National Forest (n.d.). Swimming. USDA Forest Service.
6 SRP (1996). Bartlett Dam. SRP: Delivering water and power.
7 Arizona Camping Regions (2022). SB Cove shoreline area. Valley of the Sun. AZ Camp Guide.
8 Williams, T. (2009). Paddling Arizona: A guide to lakes, rivers, and creeks. Flagstaff, AZ: Funhog Press.
9 Sagi, G.J. (1992). Fishing Arizona: THE guide to Arizona's best fishing! Phoenix: Golden West Publishers.
10 Reinhardt, J., Reinhardt, G., & Hudnall, St. (1993). Recreational lakes of Arizona. Sacramento: Griffin Printing/Phoenix: Sunflower Sales.
11 Patagonia Lake State Park (2022). Boating. Arizona State Parks.